"When a couple initially gets together, it involves two individuals being attracted to the qualities that each other possess. It therefore stands to reason that an important aspect of remaining part of a happy partnership is to be happy and fulfilled as individuals. To that end, focusing on our own personal and professional aspirations and goals is a must – while simultaneously always, ALWAYS working as a team"
Quote from Gina Visram
You want to live life in vivid colour… not a mediocre grayscale…
Products created under the Limitless Coaching umbrella are all designed to enhance your life, i.e. help you accelerate your goal achievement process when it comes to your career goals and relationship and lifestyle goals. They are for goal setting, dream chasing people and are designed to take you from where you are now and closer to where you want to be.
Happily Ever After for Grown-Ups
Kindle – £5.99 / $8.99
Paperback: £11.99 RRP
Consistently 5 star rated career coaching book Happily Ever After for Grown-Ups was written to help those in relationships to take active steps to balance career awesomeness with a brilliant relationship. A fun, action-inspiring read – with a follow up programme for couples.
The concept of a wedding day being "The best day of my life" is a deadly notion for couples who want to achieve awesome things in their personal and professional lives.
Quote from Gina Visram
Synopsis of Happily Ever After for Grown-Ups:
Are you determined to balance a happy marriage with a successful career?
In this era of juggling careers, relationships and families, it's not surprising that some people have become disillusioned by the idea of "happily ever after…"
But don't give up. In this career coaching book for nearly-weds, newlyweds and anyone who wants to have a successful relationship, Gina Visram highlights that although this success isn't automatic, you can achieve it when you lay good foundations early on, by following the simple seven-step H.A.P.P.I.L.Y system.
By reading this book, you will:
Understand why focusing on yourself, your wants, needs and aspirations isn't selfish. In fact, it can positively contribute to your relationship.
Confidently set goals (as an individual and as a partnership) that you may once have believed were impossible.
Trust in your ability to confidently communicate with your other half – ensuring that you become each other's biggest, most devoted cheerleaders.
Hear real experiences from brides worldwide (from Kenya to the USA and the UK to India) and banish any post-wedding blues by recognising that the best day of your life isn't the day you get married. The fun and excitement can skyrocket after you say "I do"!
Happily Ever After for Grown-Ups is of especial interest to nearly- and newlyweds, but readers of varying stages in their relationships have found it invaluable. Here's what some of them say:
Great book! Very well written, funny, it just reads like a breeze! Gina knows her stuff and gives sound, practical advice and all the steps to follow to get there. A must-read for all new brides!
Florence Parot, Sophrology Practitioner
"I wish this book had been available when I got married, as I recognise how I felt just a few months after my wedding. Gina's effective strategies and advice will help you to get back on track, re-find your mojo, and, most importantly, learn how to do this effectively as a couple."
Karen Williams, business coach and book mentor
Planning a wedding can consume your mind and thoughts for months before your big day. Happily Ever After for Grown Ups can help newlywed couples create a new focus as they commence a successful journey in life together.
Francesca Cribb, site editor, hitched.co.uk
With great understanding Gina Visram shares some important insights on how to successfully transition into married life with deft practicality while focusing on values, communication and your own identity.
Roberta Jerram, UK serial entrepreneur and married
Happily Ever After for Grown-Ups is available now, accessible worldwide.
If your link isn't below, search "Gina Visram" on your local Amazon site.
Other ways to work with me: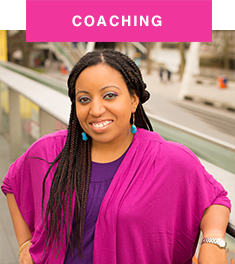 "I feel so powerful" was the exclamation of a client of mine as we came to the end of a one on one coaching session. It was an awesome moment but is no surprise. Coaching is for high achievers who want to up-level while being challenged and supported. It's not just for the rich and famous like Serena Williams, Andre Agassi and Oprah – it's also for ordinary people with extraordinary visions for their lives.