Lumina Spark Profiles
Always endeavouring to help you accelerate the process of creating a career and lifestyle that makes you light up, I am a qualified Lumina Learning practitioner – and can guide you through the process of truly understanding your leadership and team-working style.
Lumina Learning psychometrics, systems and resources are scientifically validated and highly individualised so everybody touched by their programmes receives a meaningful, personal experience.
*Psycho-met-whaaaaaat?*
This isn't like the psychometric testing you may have done in school, or in the workplace that you immediately forgot. This is a colourful, impactful profile that looks at your traits and doesn't try to paint you in a box or tell you that contradictions aren't allowed. (Yes, in this psychometric profile you are allowed to embrace all sides of you – the side that loves a night out dancing and the side that loves staying in reading).
Your Lumina Spark Portrait will highlight that "it's all good" and give you a brilliant and very specific insight into your personality, your strengths and your leadership style… and through highlighting a range of traits – understanding your profile is a great first step in understanding your dynamic with colleagues.
You can take advantage of your profile as an addition to a one on one programme or on a standalone basis. Another (highly encouraged) option is to have a group session and workshop to debrief your profile. It's powerful and insightful and can be with a team of colleagues… or with a group of girlfriends who appreciate personal development. Contact me to find out more.

Other ways to work with me: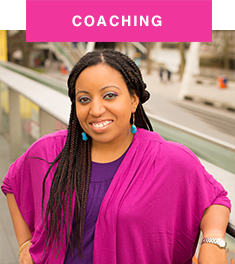 "I feel so powerful" was the exclamation of a client of mine as we came to the end of a one on one coaching session. It was an awesome moment but is no surprise. Coaching is for high achievers who want to up-level while being challenged and supported. It's not just for the rich and famous like Serena Williams, Andre Agassi and Oprah – it's also for ordinary people with extraordinary visions for their lives.